Product Description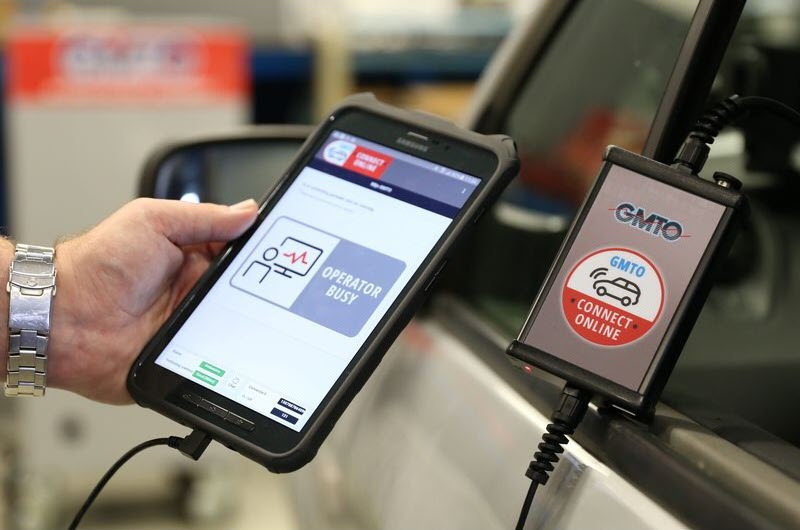 GMTO Connect Remote Diagnostics
Only available in Ireland
And due to demand we can now only supply in the following cases
To workshops that have a up to date diagnostic tool from Ryan's Automotive 

To workshops that are part of the Ryan's Automotive workshop assist club
Programming, coding & automotive diagnostics remotely via unique interface
GMTO and Ryans Automotive is offering the Irish automotive aftermarket a unique diagnostic solution, providing workshops and motor vehicle repairers with the certainty they need when it comes to the diagnostics, programming and coding of vehicle electrics. We also have the ability to help workshops to diagnose complex faults. The GMTO connect interface is used to establish a remote connection to the vehicle, which means that the vehicle itself stays right in the workshop.
How it works: Via the GMTO Connect interface and a android device a remote connection is made with the car, which does not have to leave your workshop. The communication between the car and the remote GMTO Connect specialist is done entirely via the internet network. The GMTO Connect is connected to the OBD plug on one side, the other side is connected to an (Android) tablet or smartphone. As soon as the connection with the car is recognised, the GMTO Connect app automatically opens and the Ryan's Automotive diagnostic specialist can then connect to the car remotely with there huge array of diagnostic equipment.
Just think of it like its a very long diagnostic cable that allows us to connect to a vehicle anywhere in Ireland with our diagnostic equipment
Easy to Use: Plug the OBD cable into the vehicle, select the vehicle and speak to a Ryan's Automotive technician via the app to complete the work.
Wide Range of Remote Services:
General Diagnostics,
Service resets
Electric parking brake (pads replacement)
injector coding
SCR and DPF diagnostics and resets, relearns, regeneration and adaptions
Other engine management components resets and adaptions
Key programming
Programming tow bar electrics,
Body computer coding and configurations,
Power Steering Module Coding,
ECU coding/Configuration
Steering lock coding
Steering angle calibration
TPMS sensor learning (in some cases a activation tool will be needed at the remote side)
Air suspension calibrations and coding/configurations
ADAS diagnostics
And much more,
But as with any automotive diagnostic work there is always some limitations, NO ONE CAN DO EVERYTHING AND SUCH CLAIMS NEED TO BE TAKEN WITH A PINCH OF SALT
Some of the limitations are
Wont work with some older vehicles that use old diagnostic protocols
Wont work with older vehicles that does not have a 16 pin diagnostic socket
Wont perform any coding functions on BMW vehicles that require coding trough the MOST bus diagnostic connection
Not recommended for software updates on vehicles due to the risk of a issue when trying to transfer a larger file over the internet
And if Ryan's Automotive or GMTO dont have the necessary diagnostic software to complete the function
Choice: Huge Range of Diagnostic Equipment at your fingertips without the cost or hassle. GMTO Connect – The hybrid of diagnostic tools
Live Technicians: Live Technicians from Ryan's Automotive and GMTO Holland now available in your workshop
Example of use:
A workshop in Cork has a vehicle in his workshop and needs to replace steering lock and he needs to perform the steering lock coding
He tries one of his own diagnostic tools and he does not have that function listed in his diagnostic tool for that vehicle
Then he tries his other diagnostic tool and this wont do it either,
Now he has a few options
Option 1: Tell his customer he will have get the vehicle towed to a different workshop to get the steering lock coded
Option 2: Take the car to a workshop or a dealer with a tow truck to get the job completed
Option 3: Have a mobile diagnostic person call to his workshop to perform the coding
The 3 options above will get the job done but creates extra hassle, delays and expensive to either the customer or the workshop
But with the GMTO connect the workshop would have been able to complete the job without the vehicle having to leave his workshop
Contact us for more information and some examples of how this system can help your workshop
Terms and conditions:
The workshop must have internet speeds exceeding 8Mbps download and 2Mbps upload
Workshop must have a minimum 100amp battery support unit
Must be a registered workshop in Ireland
Customer must be present at the vehicle at all times during the connection to cycle ignition etc
Other terms and conditions apply, contact us for more information
Note the diagnostic work is done from our offices in Ireland except in cases where we dont have the necessary software to perform the function and in these cases we can with your consent pass the ticket to GMTO
Pricing: