Product Description

DG Technologies d-briDGe PRO Package 2 is the same as the d-briDGe PRO Package 1 but with the following extras
5 hours training/support/setup, delivered via any of the following methods,

One to one training at our premises, Remotely via some or all of the following methods, Team viewer, Skype, Phone and email. (extra support time can be purchased at any time)

Access to our OESIS (OE software information system) information system which has information and videos on how to sign up, download, install and use OE software's for the following brands Ford, Opel, Toyota, Lexus and VAG group and many more brands being developed
Ideal for people new to J2534/Pass thru and wanting to get started quicker without having to do all the research themselves
DG Technologies d-briDGe PRO
d-briDGe PRO is a comprehensive ECU re programmer with built-in OBDII diagnostic capability for service bay repairs and automotive engineering
A true J2534 pass-thru programmer & diagnostic tool for newer cars (approx 2005 onwards)and light commercial vehicles with unlimited functionality that is only restricted by the OEM reprogramming application or diagnostic software capability.
Are all J2534 interfaces the same:
In theory yes they should be but in reality they are not
Some interfaces or diagnostic tools that claim to be J2534 compatible don't have all the different protocols and some may be just J2534-1 and not have J2534-2 or 3
And many other J2534/pass thru tool manufactures make many claims about how there tool is fully compatible with all brands and all OE software's but yet they may not have tested all brands so these claims may have to be taken with a pinch of salt as NO one can claim full compatibility
We only claim full compatibility with the brands we have tested ourselves and if there is any know problems we will let you know
Some other J2534/pass thru tool manufactures say things like easy ECU programming or software updates by using the OEM software's with there interface and again in reality they cannot make this claim  as how easy it is depends a lot on how the easy the particular OEM designs there software
But DG Technologies have been in this business for many years and is validated by a huge range of manufacturers
What is J2534/Pass thru?:
J2534/Pass thru is a standard for communications between a computer and a vehicle.
It was brought into EU law that all car manufactures must provide access to reprogramming files and software for reprogramming for EURO 5 and onwards built vehicles
A J2534 compatible interface can be used to reprogram most control units on all EURO 5 and onwards compatible vehicles (with a valid subscription and for security related control units some manufacturers may require extra subscriptions and identification checks)
Euro 5 was brought into effect for new type approvals (new models) from the 1st September 2009 and new registrations from 1st January 2011.
The law states that the manufacturers only have to give access to the independent aftermarket for technical information (workshop manuals) and reprogramming from the above dates but some manufacturers also gave diagnostics and access to older vehicles some back as far as 2000.
The main brands that gave access to full diagnostics as well as programming/reprogramming are (and more manufactures may follow suite in the future)
Audi 2005 onwards approx.
BMW 2001 onwards (no programming for most bus systems)
Mini
Opel 2009 onwards (With GDS software)
Seat 2005 onwards approx.
Skoda 2005 onwards approx.
Toyota 2002 onwards approx.
Lexus 2002 onwards approx.
Land Rover 2005 onwards approx.
VW 2005 onwards approx. (not Transporter T5 and Touareg 7LA or any other older VAG vehicle that uses K-line)
Volvo 2005 onwards approx.

Most other brands only give access to technical information and reprogramming for Euro 5 compatible vehicles
So with the d-briDGe PRO and a subscription you can have OE diagnostics on the above brands and reprogramming for others,opening up new jobs to garages that would have been sent to the dealer before
The d-briDGe PRO has many special features included in its own software
The d-briDGe PRO Validation Tool software allows technicians to clearly see that the vehicle network is communicating with the  d-briDGe PRO and the d-briDGe PRO is connected properly to the computer. DG is the only manufacturer in the industry with this software. This application saves technicians troubleshooting time and provides a graphical display of the vehicle network connection.

Get current calibration from engine ECU to help you check if a later version is available
Read VIN from engine ECU
EOBD/OBD diagnostics
Supported protocols:
J2534-1 and J2534-2
CAN
J1850 VPW GM Class 2
ISO15765
ISO9141(KWP2000)
GMLAN (HSCAN, SWCAN)
ISO14230 (KWP2000)
J2284
J2411 – SWCAN
D-PDU/ISO 22900
ISO 11898
Features:
ECU Reprogramming and OEM Factory Level Diagnostics
4 High-Speed CAN Channels, K-LINE
Includes Free Essential OBDII Diagnostic Software
Compatible with both SAE J2534-1 and J2534-2

Standards

2 Year Extended Warranty Free with Registration
Software Development Kit
J2534 Validation Tool (JVT) Software
High-Speed USB Connection
Compatible with Windows: 7, 8, & 10
Made in the U.S.A.
Includes:
Main interface and leads/cables
CD with software and drivers
Carry bag
2 years warranty
DG Technologies information on setting up and using OE software (for some brands)
Ongoing email and phone support for DG software drivers and hardware
5 hours training/support/setup, delivered via any of the following methods,

One to one training at our premises, Remotely via some or all of the following methods, Team viewer, Skype, Phone and email.

Access to our OESIS (OE software information system) information system which has information and videos on how to sign up, download, install and use OE software's for the following brands Ford, Opel, Toyota, Lexus and VAG group and many more brands being developed
Options:
Generic J2534/Pass thru training (Please enquire for pricing)
Extra training on using OE software for the following brands Ford, Opel, Toyota, Lexus, VAG group and Volvo and more brands in the future
Extra support/setup time
Partitioned laptops
Now also available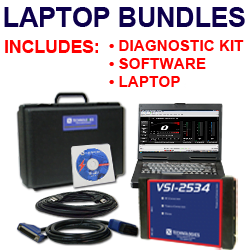 Packages with d-briDGe PRO kit and laptop with purchased OE software of your choice all installed and pre configured ready to go
Call us for more information or to arrange a demo
If you wish to purchase the d-briDGe PRO Package 2 please read carefully the Ryans Automotive d-briDGe PRO purchase agreement and sign and return to us by fax,