Product Description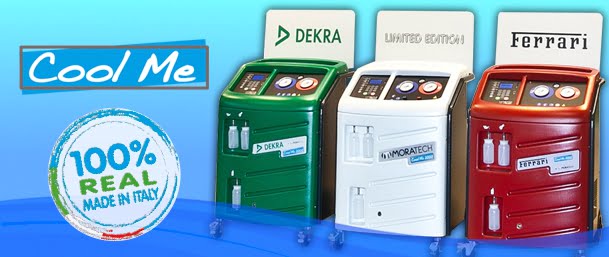 Moratech Company is passionate about supplying extremely high quality air conditioning equipment.
The Cool Me range of products is completely manufactured and assembled in Italy and all internal parts are genuine Italian manufactured parts.
This dedication to quality is shown in the 3 years manufacturers warranty and Unlimited pump warranty.
Full servicing, calibrations and support is provided in Ireland by Ryans Automotive
The Moratech Cool Me 2000 is the completely automatic A/C station where all the functions are managed autonomously by the internal microprocessor board.
The perfect combination with the complete vehicle database makes the A/C station independent of any operator intervention. Thanks to the spacious internal refrigerant gas storage tank, this is the ideal equipment for maintenance even on medium size systems, such as those on commercial vehicles and articulated trucks.
An automatic bleeder system for non-condensable gases at variable pressure, which uses the gas state equation, guarantees maximum cleaning of the gas itself in the refrigerant gas storage receiver. The station is also comes equipped standard with a printer which issues a complete report of the operations carried out.
The Cool Me 2000 offer an exclusive UNLIMITED GUARANTEED Made in Italy pump, designed and engineered to render the efficiency you need and want, offering:
a real constant discharge performance over time;
our "gas ballast" feature that eliminates oil contaminants;
very low noise (< 55 db) and low-energy (370 W)
24.5 liter internal tank
142l/min pump
The Autodata database gives the machine full specification on the vehicle to allow the procedure to be fully automatic.
Its also Hybrid Vehicle ready with a purge system to clean the oil lines before oil change from PAG to POE oil and comes with a replacement bottle for the POE oil.