Product Description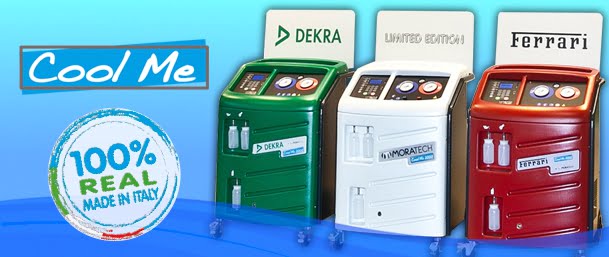 Moratech Company is passionate about supplying extremely high quality air conditioning equipment.
The Cool Me range of products is completely manufactured and assembled in Italy and all internal parts are genuine Italian manufactured parts.
This dedication to quality is shown in the 3 years manufacturers warranty and Unlimited pump warranty.
Full servicing, calibrations and support is provided in Ireland by Ryan's Automotive
The Moratech Cool Me 4850 is equipped with oil scales that allow the charging process to be automated.
In any case, the valves located on the front panel leave the operator a fair amount of flexibility in managing the entire A/C system maintenance process.
Simple, user-friendly software guides the operator through the various operational phases.
The Autodata database gives the machine full specification on the vehicle to allow the procedure to be fully automatic. It's also Hybrid Vehicle ready with a purge system to clean the oil lines before oil change from PAG to POE oil and comes with a replacement bottle for the POE oil.