Product Description
Common Rail Fuel System Online Training 12 Months Access
COVERED IN THIS COURSE:
Timing of injection and conditions for starting the engine
Developments in European emission standards and diesel fuel
Low-pressure system components
High-pressure system components
Injection pressure adjustment
Troubleshooting issues with fuel flow and pressure
Troubleshooting component faults
WHY THIS COURSE?
Common Rail is now the most common fuel system in diesel vehicles. Deeper knowledge of how common rail fuel system technology works across vehicle makes and system manufacturers is a big advantage when it comes to troubleshooting.
WHAT WILL YOU LEARN?
This course starts by covering the basics of operation and requirements for fuel ignition in the combustion chamber. It then examines the whole fuel system from tank to injector, covering the key components and how they operate. Special focus is given to adjusting the injection pressure. The course also delivers clear explanations for high-pressure and flow control, and how they work in combination.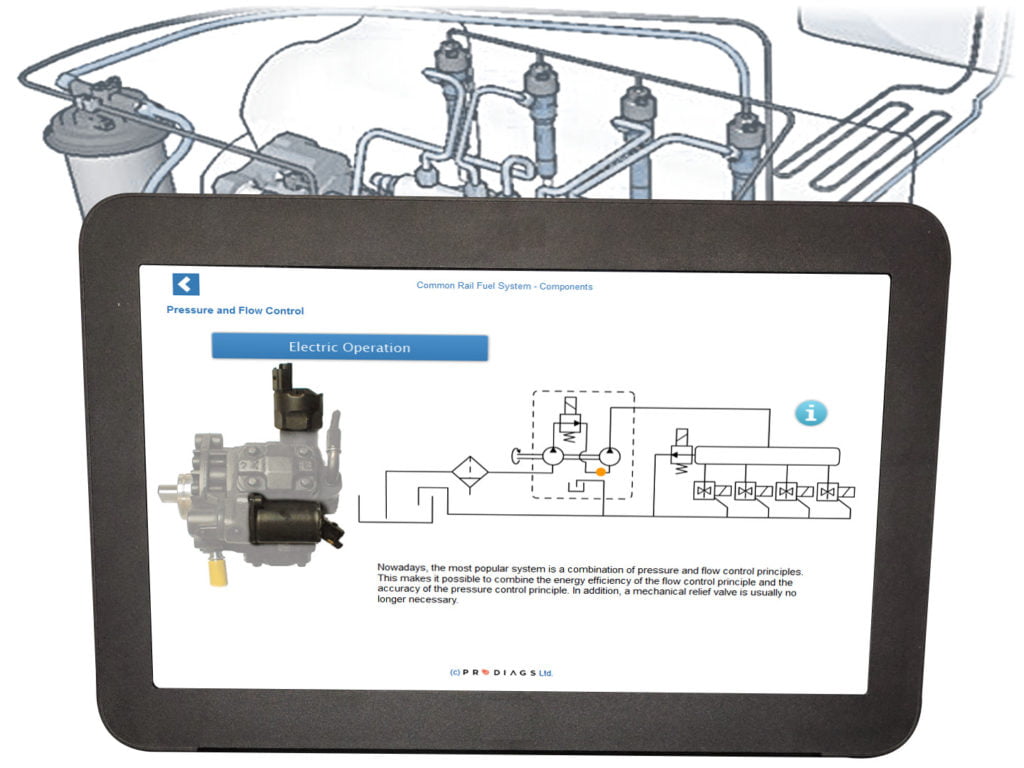 The final part of the course covers troubleshooting. Problems are often indicated by fault codes or symptoms, but this course will teach you how to build up a full picture by checking mechanical operation and fuel flow first. Simple tips and methods are provided to help you reach correct conclusions and carry out your work in a logical sequence.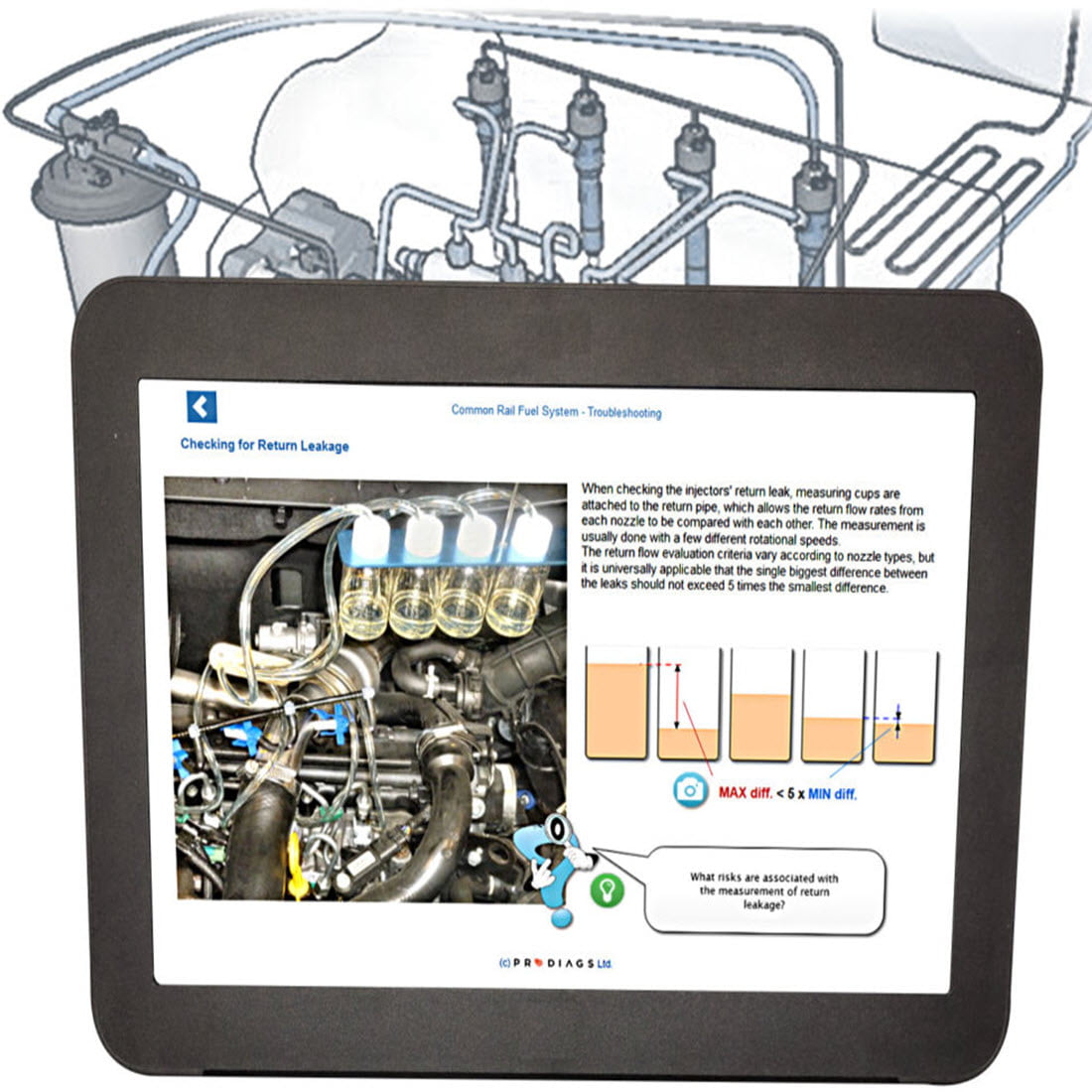 WHAT I NEED TO INVEST?
Average time schedule: 2.5 – 3.5 hours:
Study 60 – 90 min     Practical tasks 45 – 60 min    Assessment 30 – 45 min
SYSTEM REQUIREMENTS
Internet connection, PC or laptop, Browser with flash plug-in support
LEARNING OUTCOMES
As a result of taking this course, you will increase your understanding of different common rail systems, and be better positioned to understand the symptoms of the most common problems and the faults behind them. The examples and guidelines included will help you to troubleshoot and achieve clear results from your investigations.
CERTIFICATE
After completing your studies and appropriately completed assignments, you will complete the final exam. After completing the final test, you can print a Prodiags certificate from your performance record to mark your expertise.
HOW TO BUY?
Just follow this link and it will take you to Prodiags website
Just add it to your basket and complete the order and you will then receive a email with your username and a link to activate the course.
You must activate the course within 3 days of receiving the email and when activated you will have 12 months access to the course.
Note the email you use to place the order will be your username for the course.
It can take up to 24 hrs (Monday to Friday) to receive the activation email.