Product Description
Diesel Exhaust Gas Technology Online Training 12 Months Access
COVERED IN THIS COURSE
Exhaust gas components and systems
Exhaust Gas Recirculation (EGR) from vacuum controlled valve to dual circulation systems
Cooling of exhaust gases and circulation boosting
EGR control principles and repairs
After treatment components
Particle filter systems and their regeneration
SCR catalysts and how they operate
After treatment malfunctions, service and repairs
WHY THIS COURSE DIESEL EXHAUST GAS TECHNOLOGY?
Ever-stringent emission regulations have driven diesel engines improvements and harmful emission reduction systems. This rapid development in Diesel Exhaust Gas Technology poses new challenges for the maintenance and repair of diesel engines.
WHAT WILL YOU LEARN?
EGR valves, catalytic converters, diesel particle filters, SCR catalysts and AdBlue are all part of daily life in the workshop. This learning module will help you become familiar with these topics, whether or not you have model-specific knowledge. Each chapter includes information on basic operation and essential principles for mechanical technicians. Examples from experts will provide good general guidelines on responding to indicator lights and identifying which service and repair procedures are needed to resolve issues.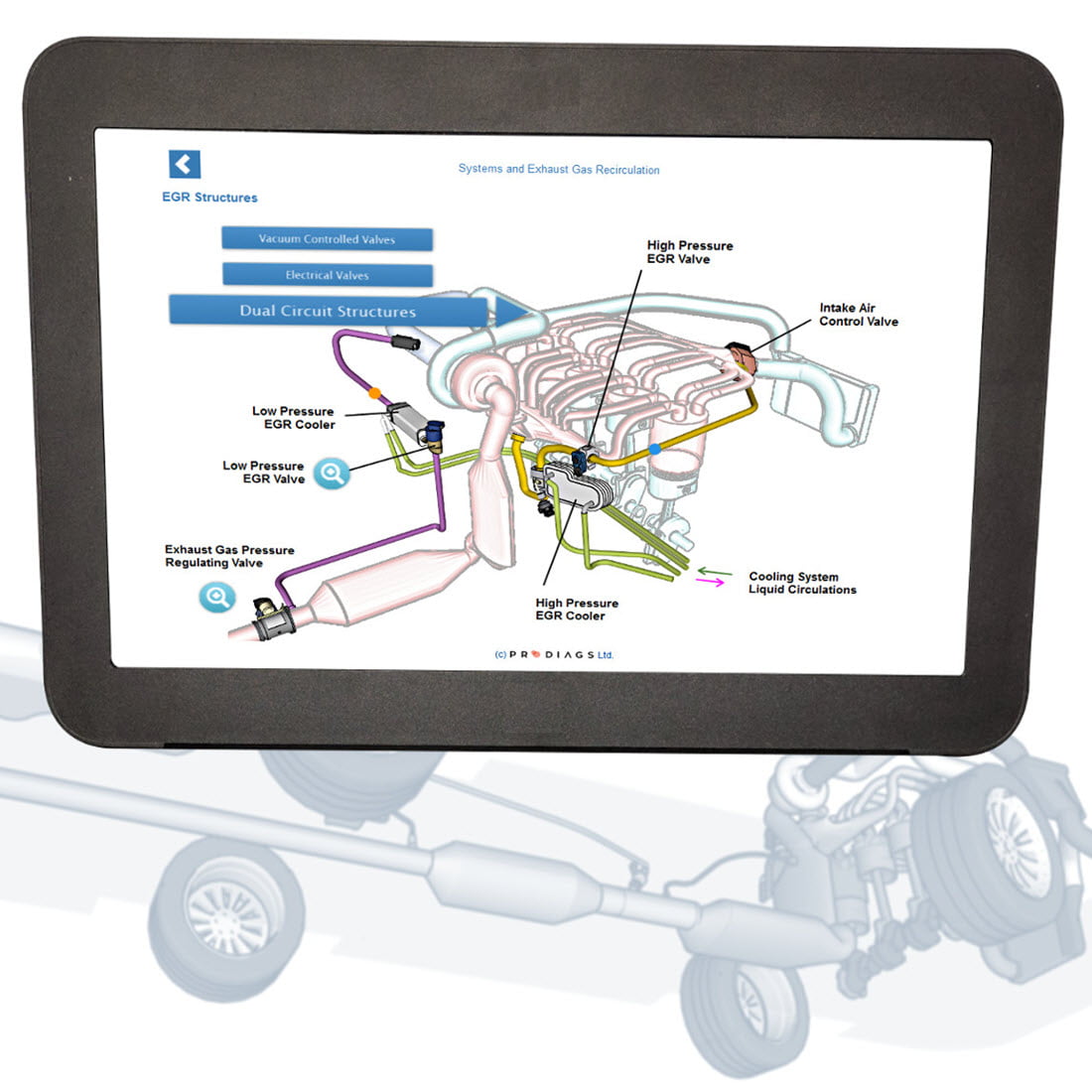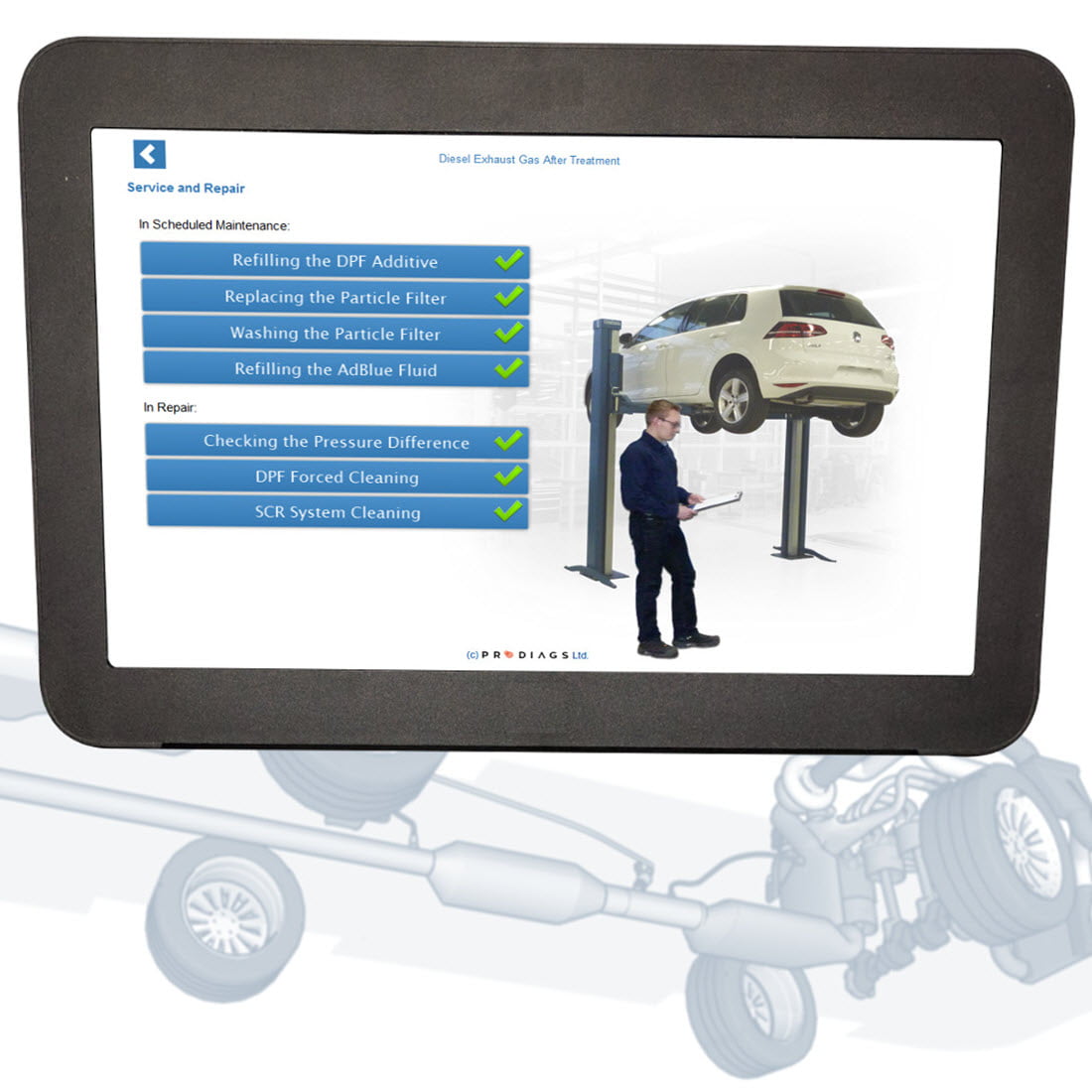 Diesel exhaust gas technology troubleshooting is time consuming and spare parts are expensive. This material will help you learn how to avoid hazards and develop your knowledge to become a more professional mechanic.
PREREQUISITES (PRE-KNOWLEDGE / SKILLS) FOR TAKING THIS COURSE
To reach all learning outcomes you need to have a basic knowledge of engine operation and mechanical systems. Troubleshooting experience will help you to understand how to apply the learning in practice.
SYSTEM REQUIREMENTS
Internet connection, PC or laptop, Browser with flash plug-in support
LEARNING OUTCOMES
You will better equipped to understand manufacturers' diesel exhaust gas technology and systems. A deeper understanding of symptoms and faults will help you become more effective with troubleshooting and maintenance.
CERTIFICATE
After completing your studies and appropriately completed assignments, you will complete the final exam. After completing the final test, you can print a Prodiags certificate from your performance record to mark your expertise.
HOW TO BUY?
Just add it to your basket and complete the order and you will then receive a email with your username and a link to activate the course.
You must activate the course within 3 days of receiving the email and when activated you will have 12 months access to the course.
Note the email you use to place the order will be your username for the course.
It can take up to 24 hrs (Monday to Friday) to receive the activation email.