Product Description
Tyre Pressure Monitoring Systems Online Training 12 Months Access
COVERED IN THIS COURSE
The Basics of Tyre Pressure and Tyre Pressure Monitoring Systems (TPMS)
Direct Tyre Pressure Monitoring
Indirect Tyre Pressure Monitoring
Components
Operating Principles
Pressure Transmitter Repairs
Impact on Tyre Work
WHY THIS COURSE?
Tyre pressures is one of the most significant factors affecting the vehicle when encountering situations such as emergency braking and evasive manoeuvres. It is all about safety. Tyre pressure monitoring systems – TPMS have therefore become mandatory equipment for all new vehicles sold in Europe and the United States.
WHAT WILL YOU LEARN?
In this course you will learn about tyre pressures and monitoring systems. It also covers the main points in legislation and minimum requirements of operation.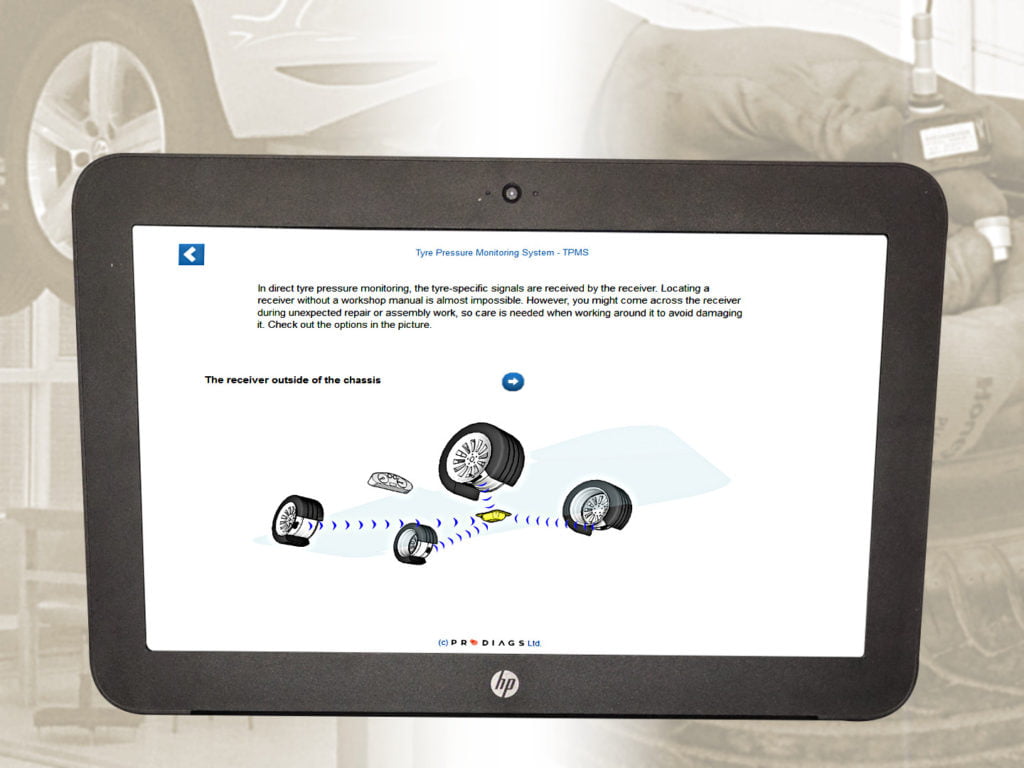 Tyre pressure monitoring systems vary depending on vehicle types and tyre features. Manufacturers highlight different system values and characteristics such as operating with Run Flat tyres and the minimum driving conditions at which the TPMS should operate.
There are two main types of TPMS – Direct and Indirect Pressure Monitoring. In this course you will learn the basics of both of these systems and how they operate, including:
Checks required during servicing
Carrying out general tyre work
How to check sensors and their operation
How to replace faulty sensors.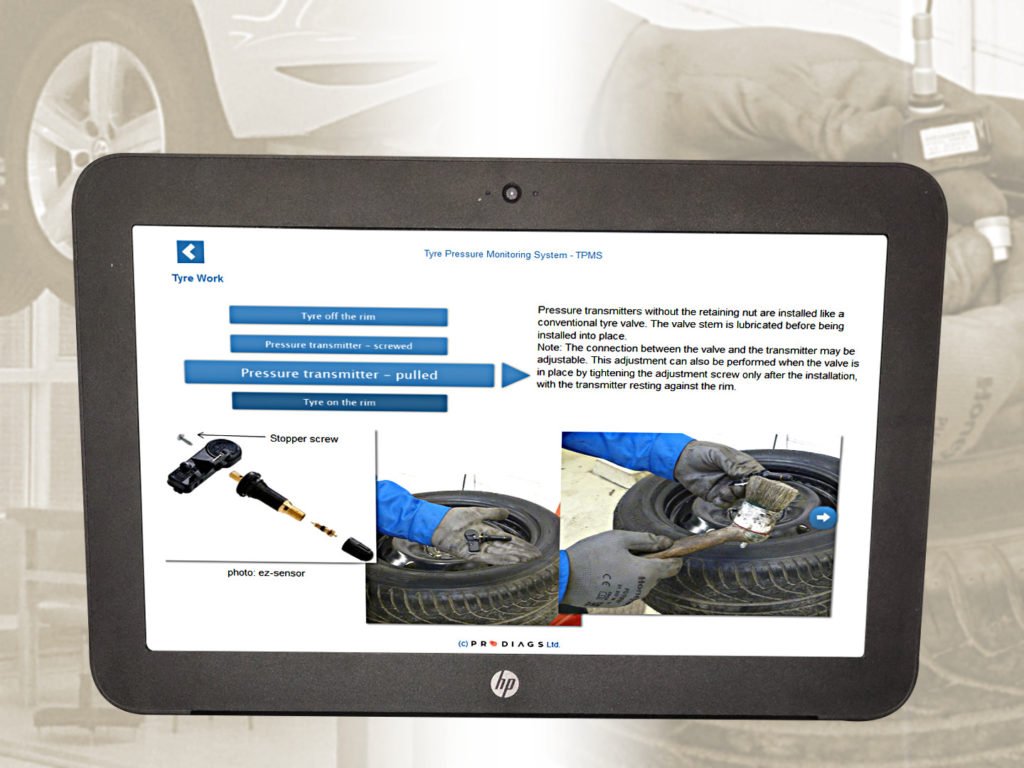 PREREQUISITES (PRE-KNOWLEDGE / SKILLS) FOR TAKING THIS COURSE
To reach all learning outcomes you need to have experience in tyre work, tyres and wheels.
SYSTEM REQUIREMENTS
Internet connection, PC or laptop, Browser with flash plug-in support
LEARNING OUTCOMES
After completing this course, you will have gained knowledge that will enable you to safely carry out tyre work on vehicles equipped with tyre pressure monitoring systems and ensure the system's operation after changing a tyre. With a broader understanding, you will be able to perform troubleshooting more easily.
CERTIFICATE
After completing your studies and appropriately completed assignments, you will complete the final exam. After completing the final test, you can print a Prodiags certificate from your performance record to mark your expertise.
HOW TO BUY?
Just add it to your basket and complete the order and you will then receive a email with your username and a link to activate the course.
You must activate the course within 3 days of receiving the email and when activated you will have 12 months access to the course.
Note the email you use to place the order will be your username for the course.
It can take up to 24 hrs (Monday to Friday) to receive the activation email.