Product Description
 Smoke Pro Total Tech diagnostic smoke machine. This kit now includes the Easy Intake Bladder and 2 years warranty.                       
                                                                 Made in the USA By Redline Detection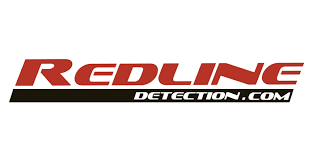 How many times did a turbo charged vehicle come into your garage with low power or boost pressure faults?, Find / emulate boost leaks within 5 mins without disassembling the vehicle, no more head scratching and asking – have we a boost leak or not???.
How many times did a petrol vehicle come into your garage with idling problems mixture faults or failing emissions? Find / emulate vacuum / air leaks in 5 mins without disassembling the vehicle.
How many times did a petrol vehicle come into your garage with lambda readings too high?, How much time does it take to check the complete exhaust system for leaks? Complete this in 5 mins with the Smoke Pro.
Below are some more time saving tests—along with any other leak tests you wish to do
EVAP Systems
EGR Valves
Gaskets, Fittings & Hoses
Worn Throttle Shafts
Brake Boosters
Exhaust Systems
Central Locking Systems
Diaphragms & Seats
Door & Window Seals
Turbos & Intercoolers
Oil Leaks
Cracked or Broken Plastic Components
Head & Tail Lamp Housings
Cracked Manifolds
And Much More
Smoke Pro total package includes :
Smoke Pro® Total-Tech®
Easy Intake Bladder
2 Year Warranty
OEM-Approved Vapor Producing Fluid
Halogen Inspection Light
EVAP Service Port Tool
EVAP Schrader Valve Removal Tool
Cap Plug Kit
Plastic Accessory Case
Features:
This advanced design eliminates the need for nitrogen when testing an EVAP system. The Total-Tech™ operates on White Medicinal Mineral Oil H-1 (baby oil) and does not require annual oil changes.
The Total-Tech™ utilizes two stage regulation to precisely deliver smoke or air at the approved EVAP test pressure of 12–14 inches of water column. The Total-Tech™ provides the operator with a pressure gauge as well as a flow meter. These components allow the technician to test any system using pressure decay in seconds, and to visually detect the rate of leakage on the flow meter.
The Total-Tech™ also incorporates a Flow Control Valve. This valve also allows the technician the versatility to pinpoint a leak without the masking effect of excessive smoke. The Total-Tech's™ compact design allows the unit to hang under the hood or chassis during testing.
Machined from billet aerospace aluminium and stainless steel, the Total-Tech™ is made in America and unconditionally warranted for 2 full years.
The OEM Approved Smoke Pro® Total-Tech® is the world's best-selling diagnostic leak detector, and guaranteed to be the most profitable tool you will ever own. Smoke Pro® gives technicians full-featured diagnostic capabilities to detect, locate, and repair leaks in sealed systems. This compact, yet powerful machine not only finds more repair jobs, it helps you sell those repairs to your customers.