Product Description
MM03 Common rail tester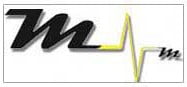 Brand: Derossi Massimo, Made in Italy
Allows workshops to make correct diagnostics of faults in common rail systems on the vehicle.
• No need to remove components except the one found faulty or in need of repair.
• Works on all common rail systems Bosch, Delphi, Denso, Siemens
Diagnostic of the efficiency of the Common Rail
MM03 enables the diagnosis of the efficiency of the Common Rail system and allows the identification of the faulty component.
On the car, MM03, in complete autonomy from the ECU, can perform the following functions
• Pressure gauge test in any working condition with automatic recognition of pressure sensor make, as well as testing its efficiently
• Management and controlled testing of the high pressure pump efficiency by allowing pressure regulation from 0 to 1500 bar
• Management and controlled testing of pressure and flow regulators efficiency by driving them with the MM03 and separate from the ECU
• Injectors integrity, with back leakage/return flow kit, at different pressures decided by the operator using the MM03.
Tests on injectors both coil or piezo
The tool MM03 is able to drive and test all the injectors both coil and piezo.
The functions MM03 can perform with a hand pump are the following:
• Control of minimum release injector pressure
• Control of quality and uniformity of the spray pattern
• Integrity of the injectors—leakage test
• Vary injection timing (pilot injection, pre-injection, main injection)
• Vary injector opening frequency
Software Bluetooth
The software allows the user to graphically display tests on a PC and to save and print the results.
Thanks to the Bluetooth protocol the PC updates, in real-time, the data of the tests performed with the MM03. Moreover it is also possible to:
• See pressures: actual system pressure, target pressure-set by user, minimum and maximum pressures reached in the system.
• See the operating range of pressure and flow regulators
• See working pressure of the injectors and manually input data related to the fuel quantity and back leakage tests
• Check and compare data of the tests with those of the database
• View and check step by step the practical and educational tutorial for repairs includes
INCLUDES:
Operating instructions handbook
Palmtop
Carry case
Needle probe
Dummy pressure control/volume control valve simulators x 2
Return flow adaptor
Silicone hose
Harnesses
Graduated cylinder
Universal cable DDP034
Pressure/volume control valve cable DDP031
Pressure/volume control valve cable DDP032
Bosch coil type injector cable DDP035
Delphi type 1 injector cable DDP033
Siemens and Bosch cable DDP517
Optional Extras:
Truck/Tractor injector cable DDP516
Delphi type 2 injector cable DDP033/1
Denso type 1 injector cable DDP034/D1
Denso type 2 injector cable DDP034/D2
Optional Bluetooth software for MM03
Optional Piezo injector control kit for MM03
Optional Siemens lead for MM03