Ryan's Automotive is also equipped to work on most super cars and sports cars
Here are two cool cars that we had in last week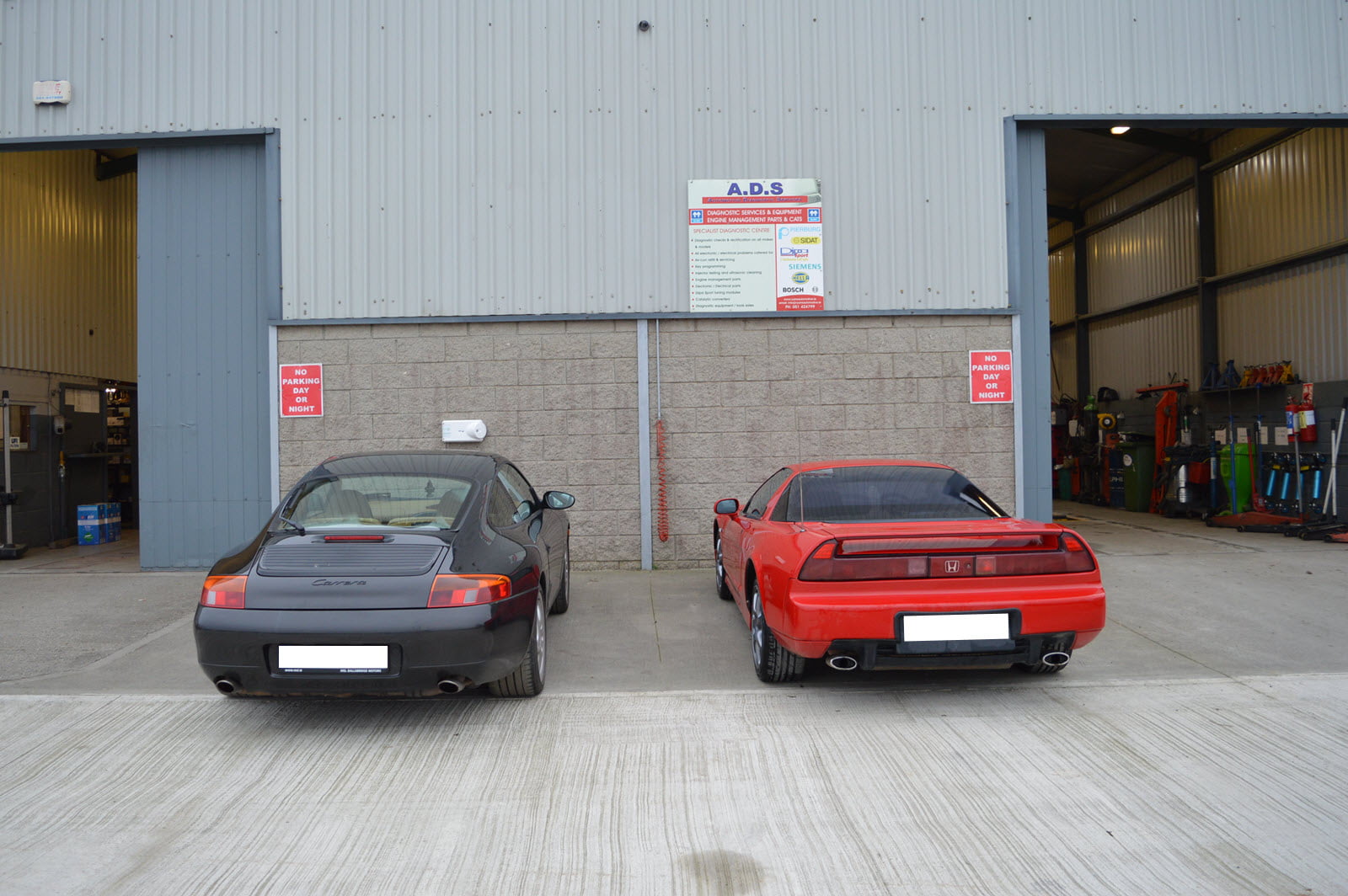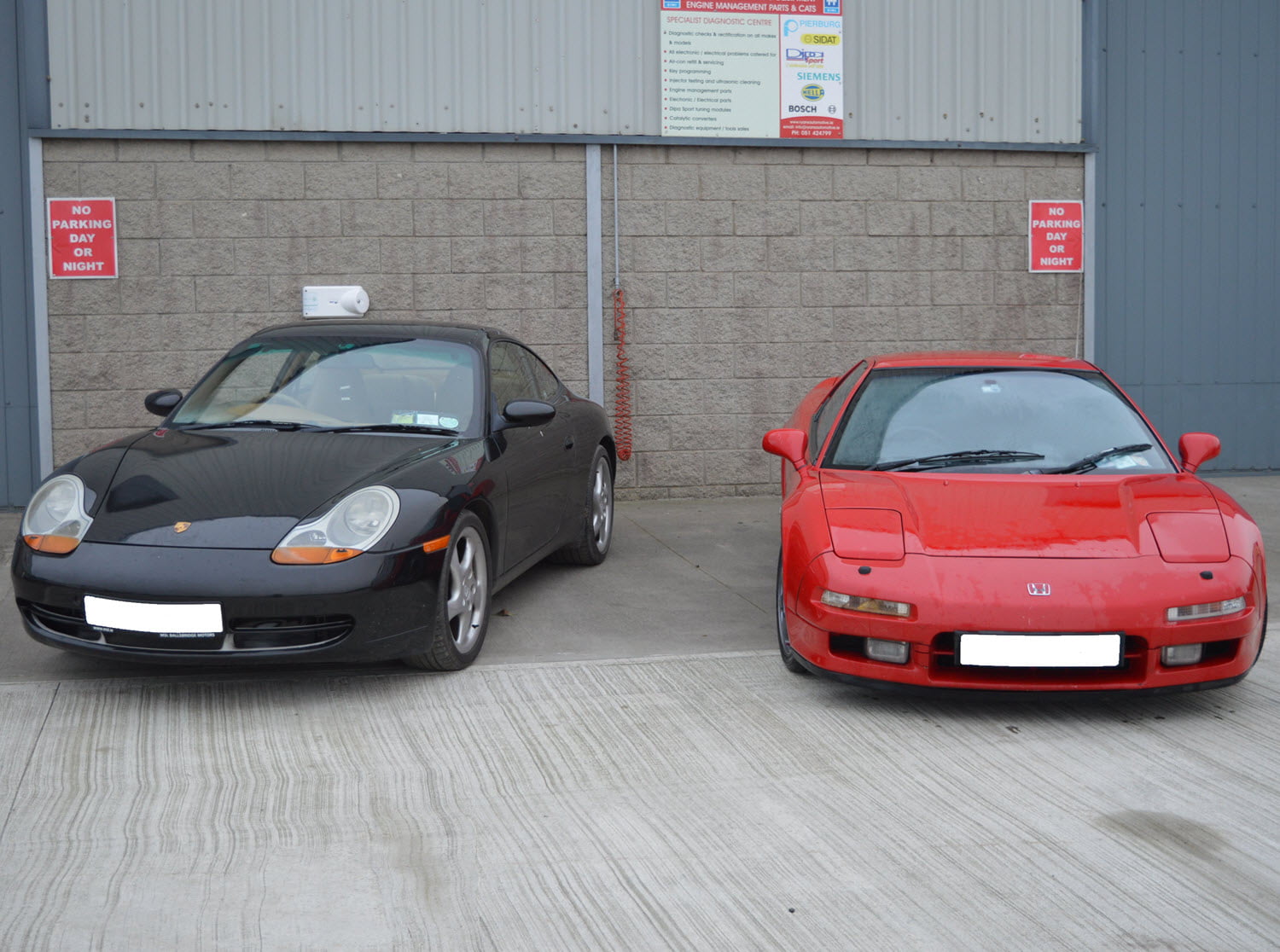 The Honda NSX on the right is quite a rare machine, the NSX was designed by a team led by Chief Designer, Masahito Nakano, and Executive Chief Engineer, Shigeru Uehara
It benefitted from advanced aerodynamics and styling inspired by a F-16 fighter jet cockpit and input from the late great Formula One World Champion, Ayrton Senna, during the final development stages.
This NSX became the world's first mass-produced car to feature an all-aluminium. It was powered by an all-aluminium 3.0 L V6 mid engine, which featured Honda's VTEC (Variable Valve Timing and Lift Electronic Control) system developed in the 1980s, a 5-speed manual or 4-speed Sports Shift automatic transmissions.
The NSX was marketed as Acura NSX