Are you worried about viruses and bacteria in the interior of your vehicle
We are now equipped with the latest Mahle Ozone generator which helps to kill viruses and remove bad odours from your vehicle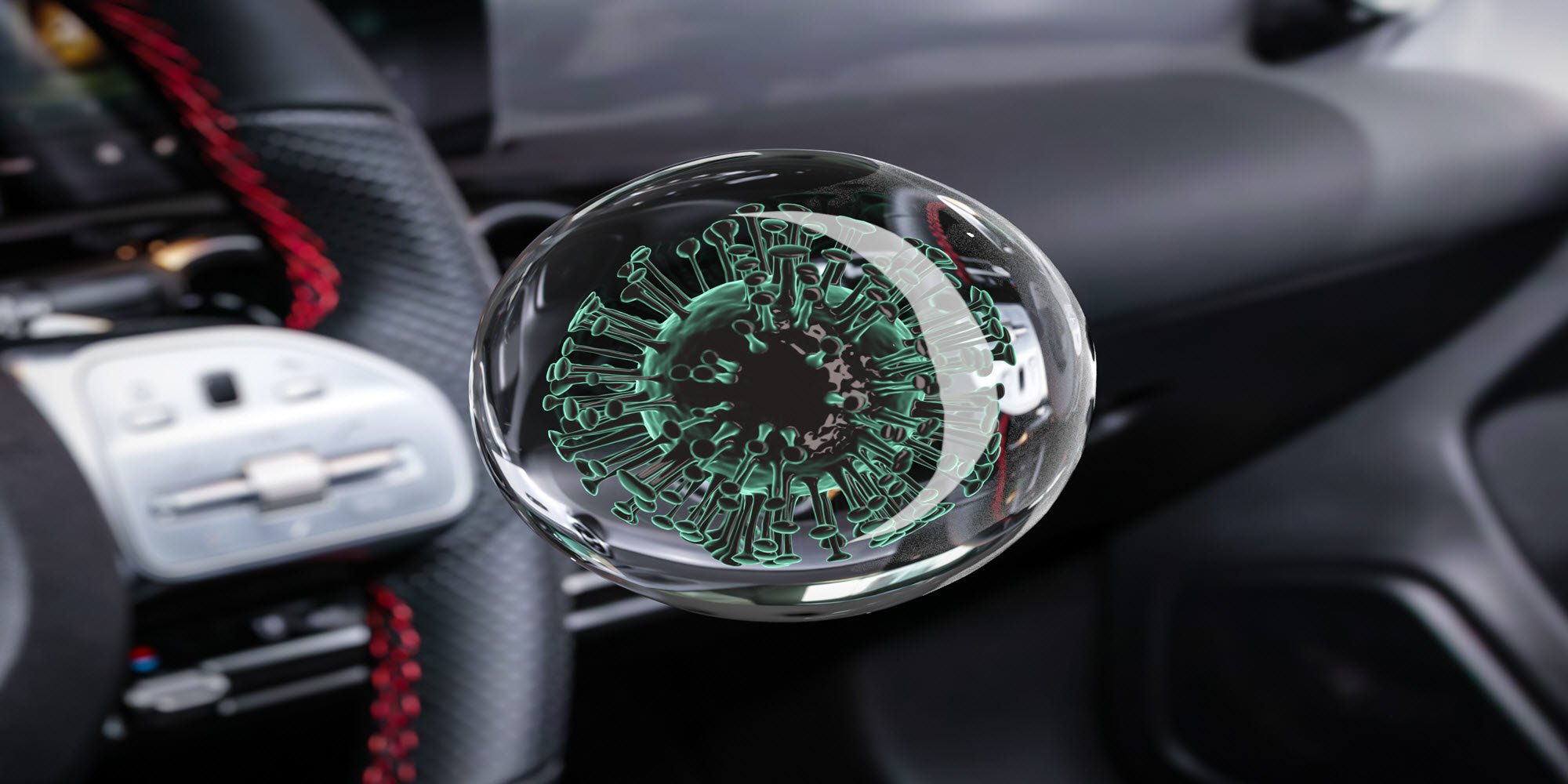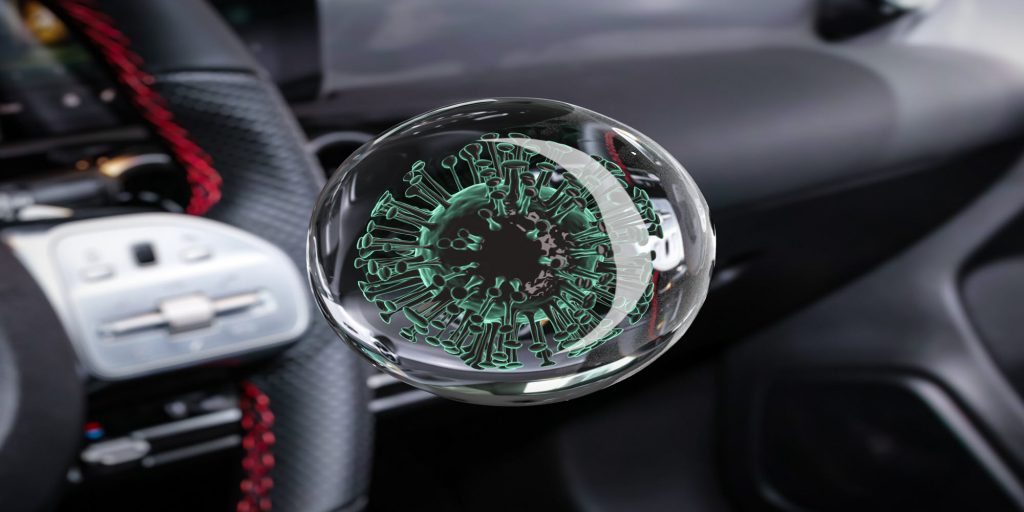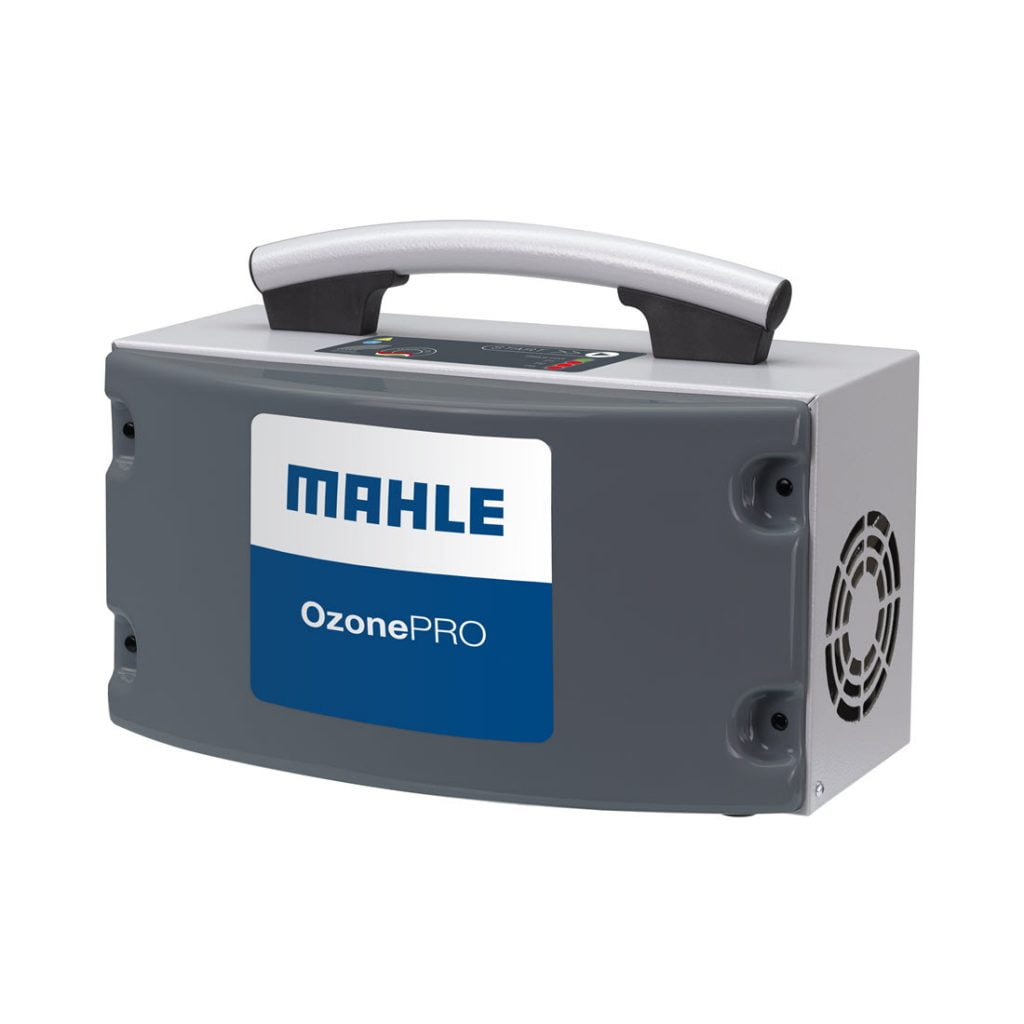 This equipment declares war on viruses,
Mahle OzonePRO offers an intelligent procedure for consistent results, as the sanitizing process is entirely guided by the special software: through the sensor, it analyses the concentration rate of the gas fed into the vehicle interior until the ideal threshold is reached, maintaining its level throughout the time needed for sterilization to be achieved, through a specific strategy based on the type of vehicle and its inner condition.
The system also eliminates bad odour caused by bacteria, fungi and moulds lurking in the vehicle interior
Why is sanitation of the driver's compartment so important?
Viruses, bacteria and moulds can lurk in upholstery and A/C circuits in your vehicle. For your safety, and for the safety of your employees and customers, a thorough sanitation of the vehicle interior is recommended and more valid than ever before.
OZONE (O3), widely used to disinfect sanitary facilities, makes viruses that may be found on surfaces inert, while sterilizing the vehicle interior to remove moulds and bacteria
Recognized as a natural disinfectant, Ozone offers a wide range of applications: its sanitizing action can be applied to air, water, surfaces and fabrics
Why choose Ozone?
Ozone is a natural gas, widely used in sanitary facilities due to its ability to oxidize and disrupt the molecular structure of bacteria, fungi and viruses.
Every single molecule of Ozone (O3) is generated in nature through electric discharge: by separating some molecules of Oxygen (O2) into single molecules of atomic Oxygen (O1), a new 3-atom molecule can be formed.
The new molecule is actually short-lived: in fact, Ozone decays rapidly, breaking down into oxygen just a few minutes later.
OzonePRO from MAHLE applies the same technology to its own processes.
Through Corona Effect ceramic plates, Ozone is generated and pushed into the environment, according to the sanitizing procedure parameters. This technology allows us to generate large quantities of ozone in a short time. This helps to reach the required level of saturation rapidly, thus greatly increasing efficiency compared to other existing systems.
The Sensor
The special built-in sensor plays a key role. By analysing several environmental parameters, it enables the software to only maintain saturation as long as necessary to ensure elimination of pathogens, while adapting operation to the detected parameters, thus avoiding any oxidation damage inside the vehicle or in the treated environment.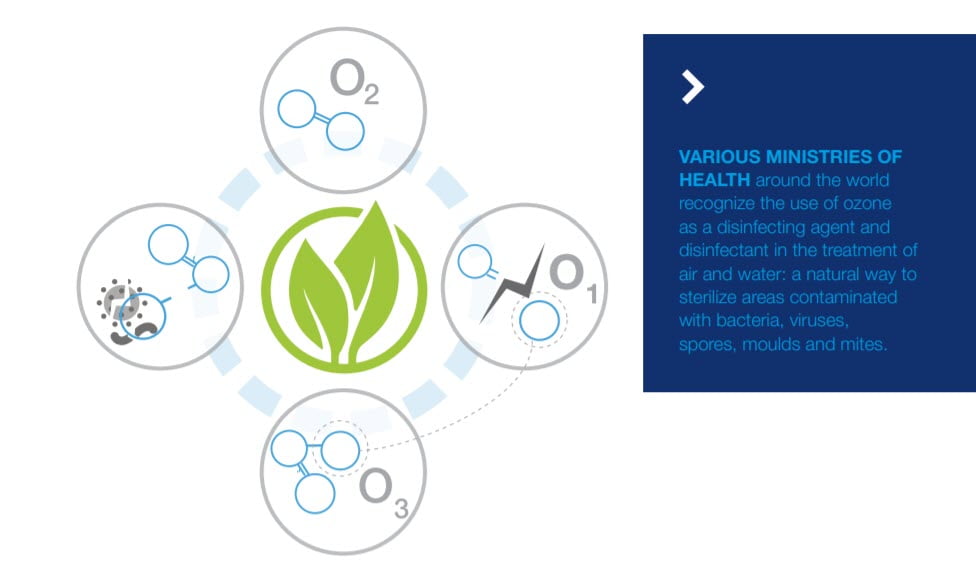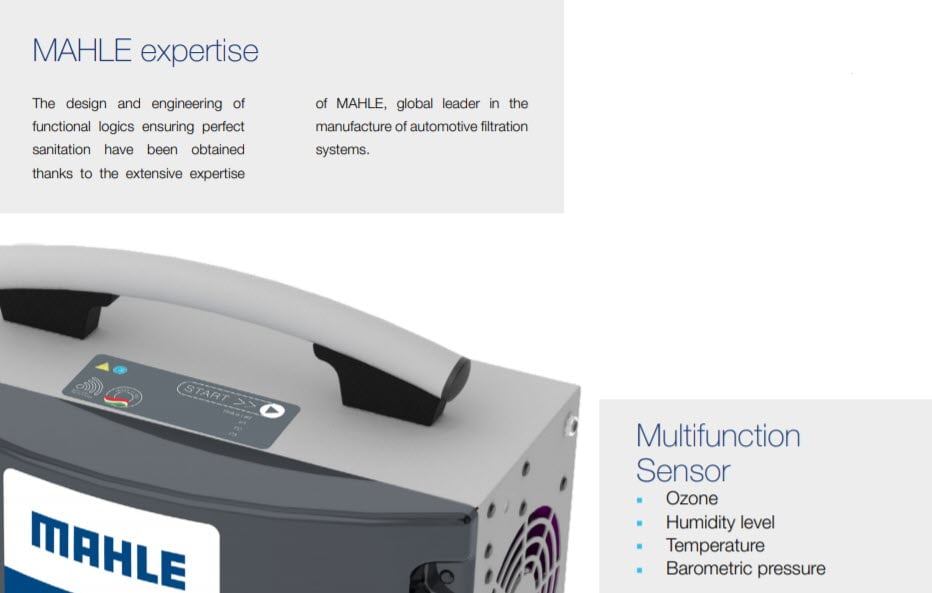 Sanitation Report.
At the end of the process, the Sanitation Report will be sent or printed and given to you
We also recommend using a Atom machine with purifying treatment after this process to leave a nice fresh smell in the vehicle
We also supply this equipment click here for more info